Vill du se sidan på svenska? Kostverkstaden.se.

How we feel depends on many different factors: hereditary factors, eating habits, work, stress levels, relationships, the quality of the air we breathe, etc.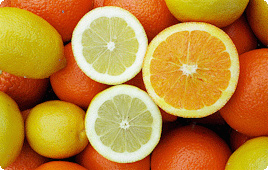 I can help with nutritional advice and by advising you how to balance your intake of vitamins and minerals. In this way, your health and wellbeing will improve.

Many common ailments can be treated with the right diet and a balance of vitamins and minerals suited to your body and your lifestyle.

I also work with Craniosacral Therapy (CST) and Visceral Manipulation (VM) which can be used to treat a range of physical problems such as
whiplash injuries, headaches, herniated discs and tension in the spine
and neck.

I have successfully treated clients who have suffered from insomnia, stomach problems and persistent pain. By changing their diet, many clients have been able to approach their ideal weight. Why don't you treat yourself to a check-up to benefit your long-term health?

Allow me to help you find your optimal nutritional balance. Or else I can 'just' treat what's troubling you at the moment.

Call me on +46 (0)730-27 73 41 to book an appointment.