on the road to a richer life
At the end of October and in early November the Upledger institute is arranging an intensive five-day treatment for Ukranian soldiers suffering from physical and psychological trauma. Upledger Ukraine has been treating military personel since the beginning of the war. During this week there will be 12 therapists from different countries assisting our Ukranian colleagues. We will be located in the region of Verkhovyna. All work is on a voluntary basis.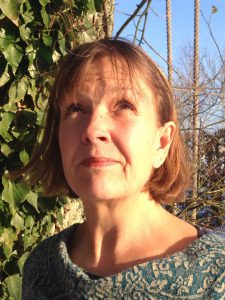 Hi.
My name is Ulla
I work with Craniosacral Therapy (CST) and Visceral Manipulation (VM), which are well suited for a helloing with variety of physical problems such as tension and pain in the back and neck, whiplash injuries, headaches, herniated disks, sleep problems, etc.
I am also a nutritional therapist and I can help you with dietary advice, vitamin and mineral balancing for better health and greater well-being. Many of our most common ailments can be mitigated and often addressed with the right diet and a vitamin and mineral balance that suits your body and lifestyle.
To your health
The road to a richer life